Silent Disco Dublin
Silent Disco Ireland presents the best Silent Headphone Disco Experience, the perfect unique entertainment option for weddings, corporate events, festivals and private parties alike.
Our company has a wealth of experience, with over twenty years in the industry booking acts such as Silent Disco, Daft Punk Tribute, bands such as Aslan and Ham Sandwich  as well as a wide variety of specialist DJs.
We specialize in everything from celebrity weddings, high-profile corporate events, product launches, college and universities nights, music festivals, private functions, summer BBQs, themed parties, and many more. We have catered for many high profile companies including Facebook, Jameson, Guinness and Google.
Silent Disco has become the definitive name associated with the silent headphone disco experience, where large groups of party-goers dance to varying styles of music being mixed by 2 x DJs as they listen through wireless headphones. Rather than using a speaker system, music is broadcasted via FM-transmitters and the signal is picked up by the wireless headphone receivers worn by the guests.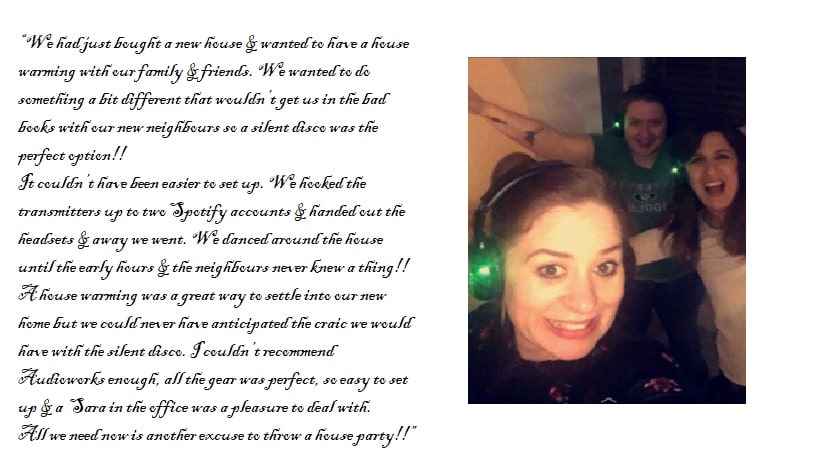 Silent Discos have been popular at the following types of event:
Weddings
Private Parties
Corporate Events
Product Launches
Fashion Shows
Exhibitions
Live Concerts
Music Festivals
Silent Theatres
How it Works
Those without the headphones hear no music whatsoever, giving the effect of a room full of people dancing to essentially nothing…
Silent Disco technology has also been used for "Silent Cinema" events, including film launches and even rooftop cinemas. An innovative way to host a private silent screening in a public area without generating any noise.
As we can cater to events big and small, no matter what your requirements we can meet them and guarantee 100% satisfaction. When you book with Silent Disco Ireland you are not just booking a DJ act, but rather a complete package and service. We provide helpful advice, equipment, lighting, engineer, as well as additional marketing and promotional services.
We pride ourselves on being the most professional, efficient, and top quality Silent Headphone Disco service Ireland has to offer, with our specialist DJs catering the music being played to our clients specific needs in order to ensure satisfaction.
View packages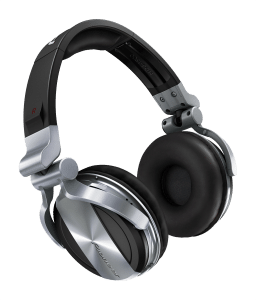 If you are interested in booking a unique act and first class friendly service then CALL US and speak to our Silent Disco Ireland team.
+353 1 201 3660
Rating
By
Date
Title
Rating